'Y' US?
STEVEN R. YORMAK, Esq. , B.A., Dip.J., J.D.- Attorney (U.S.) Barrister & Solicitor- International
Over 30 years experience negotiating at the highest levels world-wide as well as complicated challenging litigation.
BACKGROUND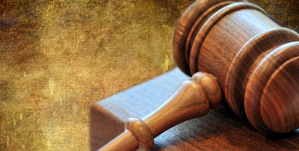 Having represented the loftiest in the corporate world in and out of court from the highest level contract negotiations to pursuing client interests in the U.S. Supreme Court and UNESCO United Nations world conferences, he has walked among the 'kings', 'kingpins' and the regular. Negotiating and litigating against all forms of companies and others…
multinationals and nationals….litigating against federal tax agencies… Filings in the U.S. Supreme Court for national organizations …..successfully litigating against professional baseball stadium conglomerate….to representing original production team for reality television series…. He has done it all at all levels. He is a lecturer, expert panelist and authored legal journal. He has walked with the 'Big Boys' throughout a varied and fascinating career, from representing professional athletes to the Heavyweight Champion of the World to representing the most famous global Treasure Hunters in the World at a series of UN Paris Conferences through the years …….from the Inuit Nation to the RMS Titanic…to dealing with George Steinbrenner, Disney owned LA Dodgers, Pat Gillick, Sandy Alderson, Walt Jocketty, Dave Dombrowski, Bill Bavasi during his time as a professional baseball agent. He is licensed and a member of the Bar in the (U.S. and Canada) in two jurisdictions, having re-located from Los Angeles ….. New York born and raised, educated in Boston (Tufts University), he has lived extensively representing employment and contract clients around the world… He specializes in taking on the Corporation and their powerhouse legal teams at a time when the executives suddenly finds himself alone and must rely on himself in an unfamiliar situation where he must go it alone Against the corporation.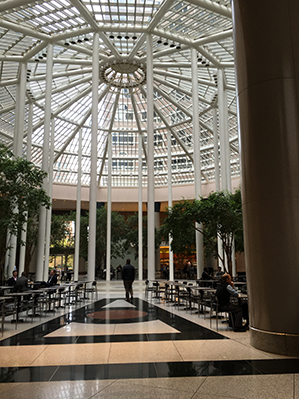 The Executive may find himself facing:
- Your old corporation is subject to a Takeover and you don't know where you stand….
- A 'shake-up' is coming and you don't know where you will fit in, if you will…
You are offered a position you are told you 'can't refuse' but you have real doubt what to do , what are the options, what is the downside, what will happen if I refuse and what are my rights…
- An unwelcome transfer is looming and you don't know what your options are…
- The 'handwriting is on the wall' when you notice you are suddenly surrounded by the 'youth movement', and you are wondering about your SECURITY….
- You are suddenly being faced with new expectations you never encountered before, and maybe a new executive hierarchy and they are 'watching the new bottom line' which you are suddenly part of; and now you need to know what you should be doing to PROTECT YOURSELF just 'in case'…
- You REALIZE you don't have much protection in your employment or engagement contract, if at all, but now need to develop a strategy to improve your position BEFORE something happens but be sure not to 'rock the boat' at the same time.
- OTHERS around you seem to be 'moving ahead' but not you, and you need to know what to do about your legal position without jeopardizing what you have….
- Executive/Directors and other meetings are suddenly being held without you and without notice raising serious concerns…..Before acting precipitously it may be critical you confirm your legal position and professional strategy.
- Your work environment has turned 'poisonous' without explanation despite your best and honest efforts…..You need to know your legal rights so you can figure out best professional approach.


This is when THE FIRM can assist the most with UTMOST CONFIDENTIALITY and personal attention to your situation. We guarantee to protect your most delicate and sensitive matters and only with Senior Counsel, not a junior associate or anyone else - His vast experience and sworn confidentiality is for your benefit the Executive and NEVER your corporation. WE DO NOT REPRESENT CORPORATIONS ONLY INDIVIDUAL EXECUTIVES, like you.